Wine Festival
Admission is $20 and includes entry to the festival, a souvenir tasting glass for the first 2,000 through the gate and free sampling (Designated Drivers $10). A portion of the proceeds will be donated to the Corydon Central Band Boosters®.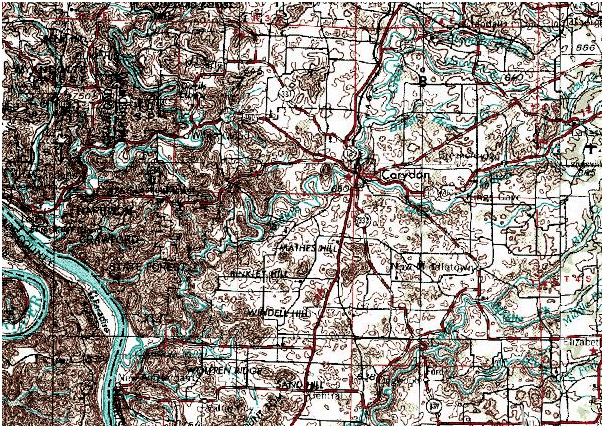 Advance Tickets ($15) while available at Cellar on the Square (103 E. Beaver Street, Corydon). Ticket order form here. Advance tickets do not guarantee a souvenir glass.
Please note - No one under the age of 21 will be permitted to enter the tasting area.
Entertainment
The festival will again offer live entertainment all day, featuring performances by regional favorites.
2013 Entertainment Lineup:
Ed Rodimel's 1 Man Monster 3 - 5 p.m.
Ed Rodimel's 1 Man Monster is 1 man with an acoustic guitar, a keyboard, a cajon drum, a few mics, and a Boomerang III looper. Ed makes 1 man sound like a full band - everything is played live - nothing pre-recorded!
Blaise Streets 5 - 9 p.m.
Blaise Streets grew up in Southern Indiana singing gospel with his mother and twin brother in church. He has worked very hard the past three years to learn to play the guitar while polishing his vocals. He is currently learning the business side of music while developing the Blaise Streets Band. Their repertoire consists of Top 40 country, Rock and Blues. He is a talented song writer and is working on recording an album all while working a full-time factory job on a production line.
To date, Blaise has performed at French Lick Resort & Casino, The Stage (Nashville), Tootsie's (Nashville), Jeffersonville Riverstage, The Harrison County Lucas Oil Summerfest, Wick's Pizza Parlor on State Street, The Overlook, Kingfish on the River, Scottsburg Jamboree, Sellersburg Idol, and has recently auditioned for American Idol and The Voice. There are more exciting venues coming which will soon be announced.
Blaise's story is really a journey in progress. We all have our own story and individual journey. Blaise has chosen the theme of his life to be "Let's Take a Ride" due to his clear vision of how he plans to sculpt his future.